Four strategically selected locations in Greece, USA, Switzerland, and UAE to efficiently manage our international network and serve our global customer base.
An extensive network of factories in different countries to address the different needs of our customers.
Our manufacturing facilities are spread across Europe and Asia to facilitate different business and production objectives.
High flexibility and adaptability due to our vertically integrated structure from design to product development and production to distribution.
Innovative R&D technologies to drive experimentation.
Knitting to compile premium products with the latest and most technologically advanced production machines.
Production facilities that fully comply with social and environmental standards.
Experts in the use of organic, combed and recycled cotton and other recycled fibers and yarns.
Developers of our own trademark innovations and technologies.
Large-scale production ability with quick turnaround, prompt delivery times and competitive first-price guarantees
What we offer
GEPAWORLD Group facilitates tailored brand development by collaborating closely with our clients to develop and produce customized solutions.
Our range of services includes the complete design and management process from the initial idea to the delivery of the goods. Through our internal business units, an extensive network of manufacturers and worldwide partners, we can guarantee a one-stop, full-package service.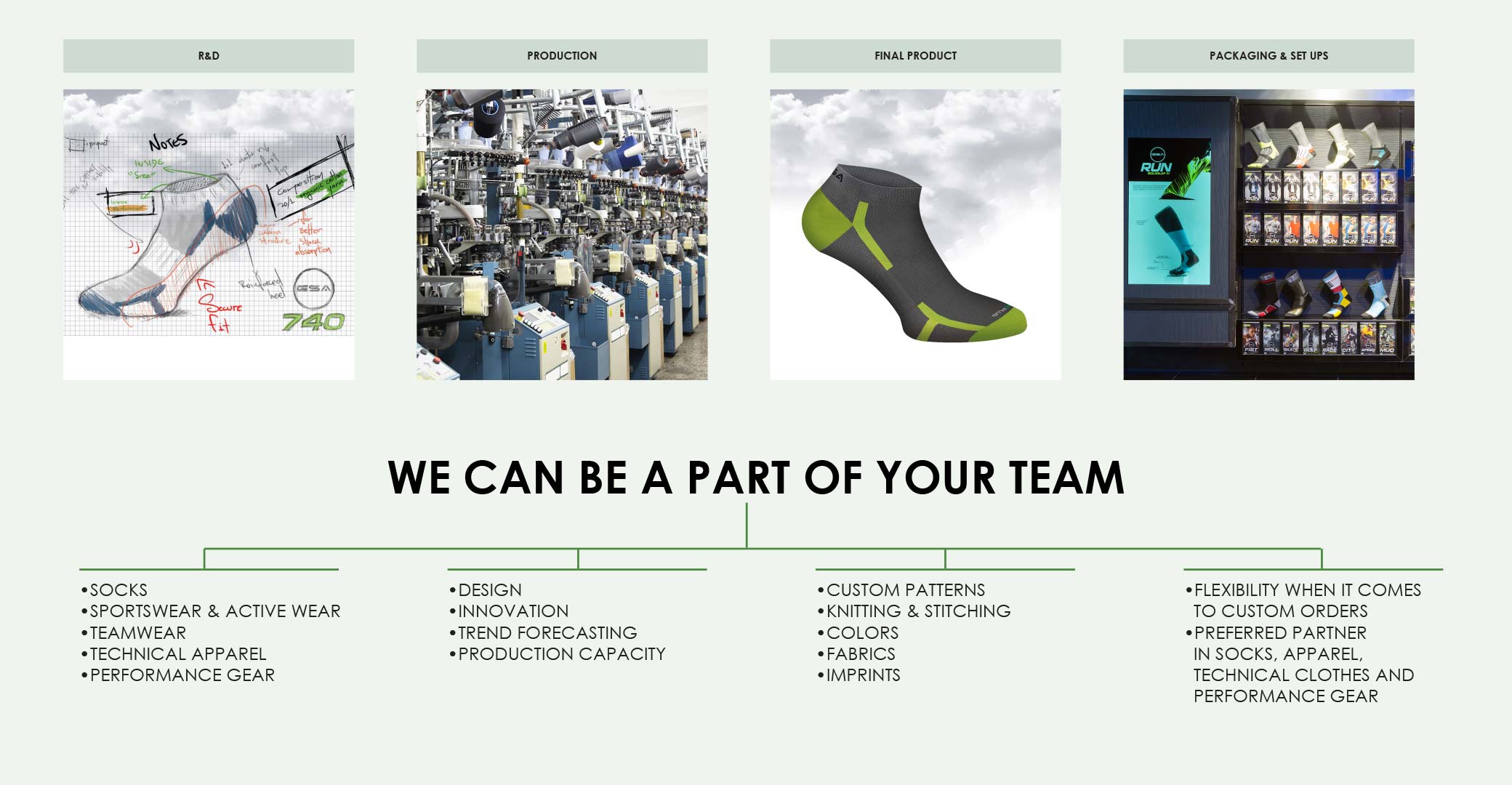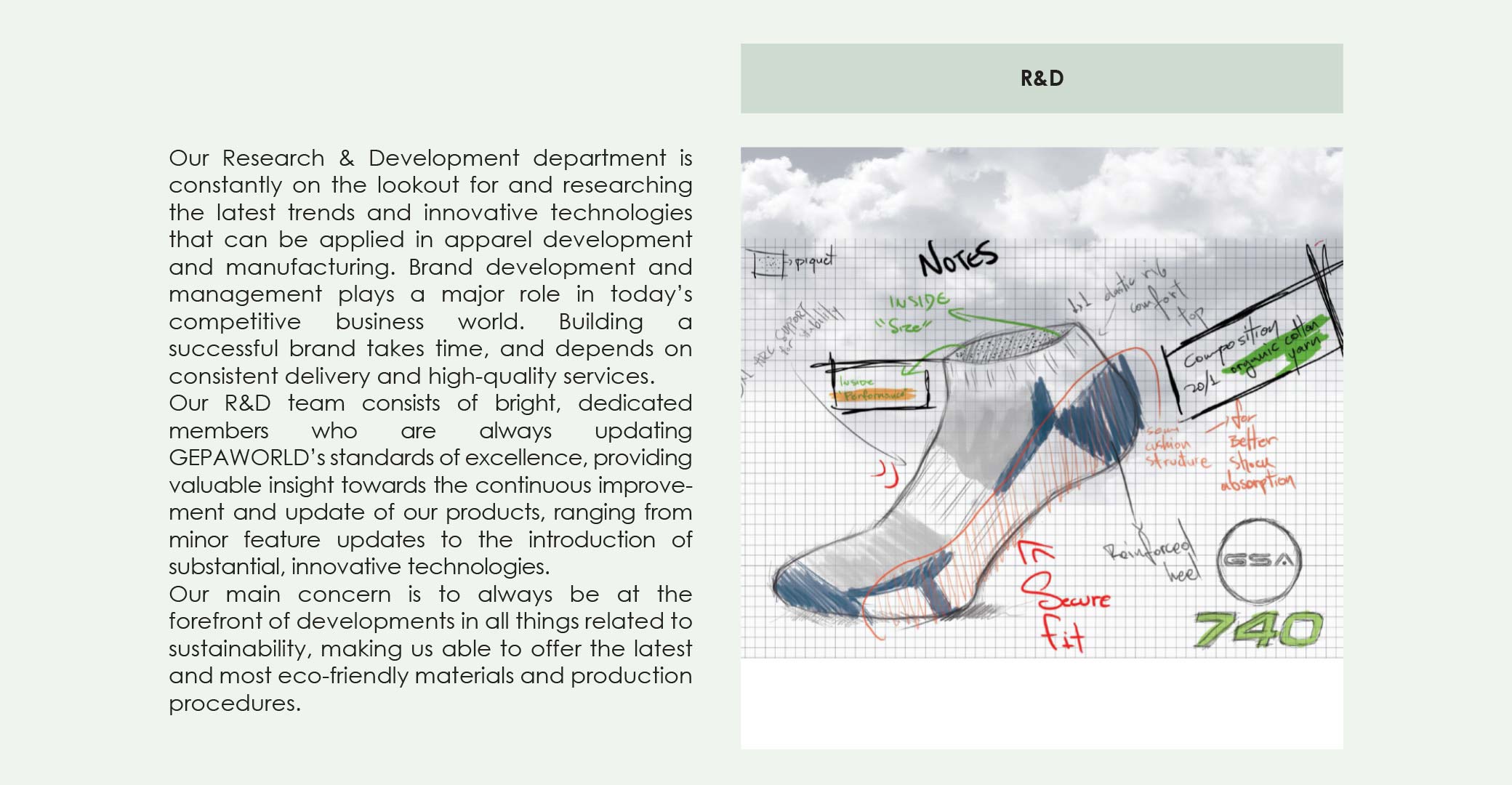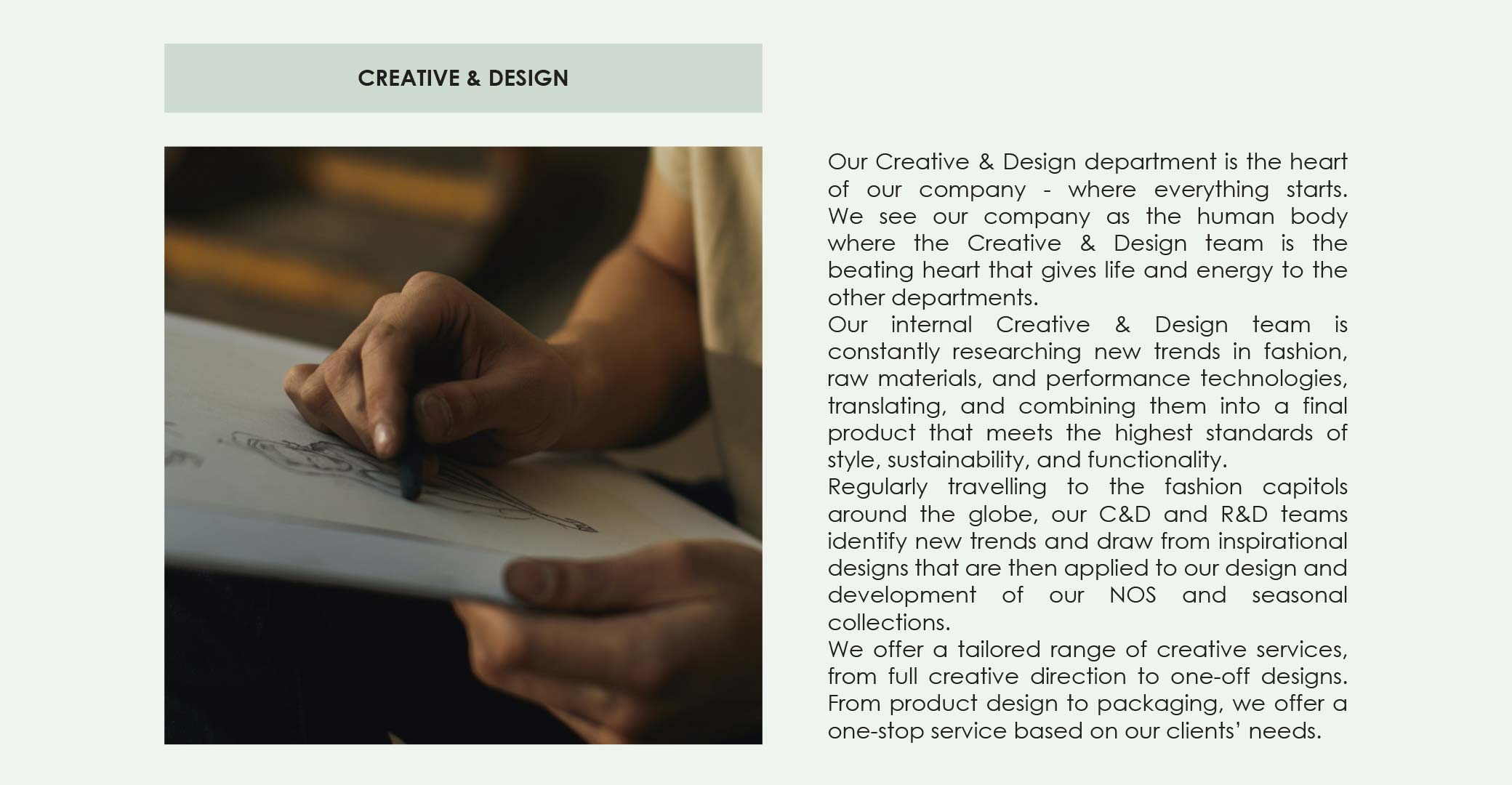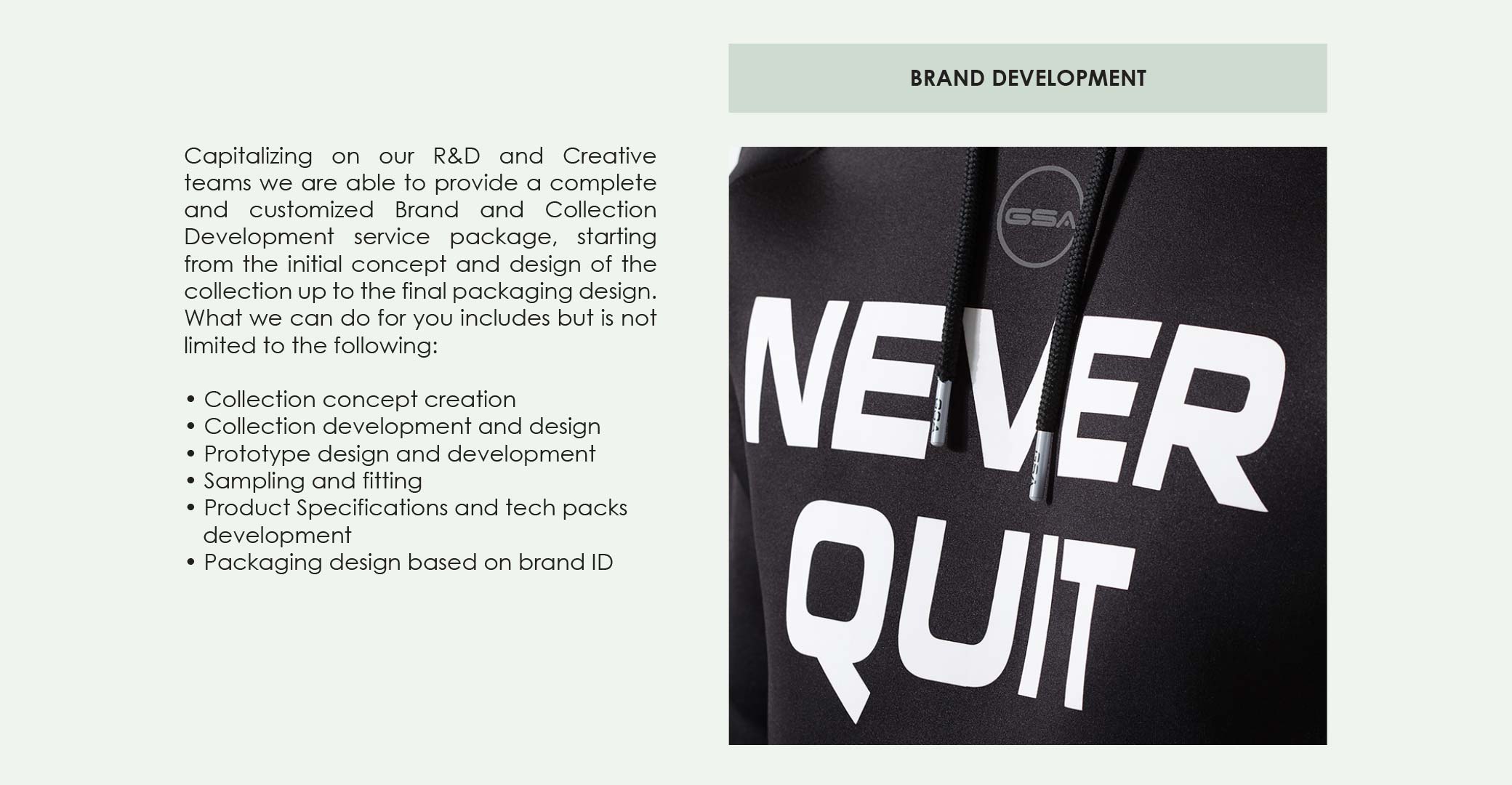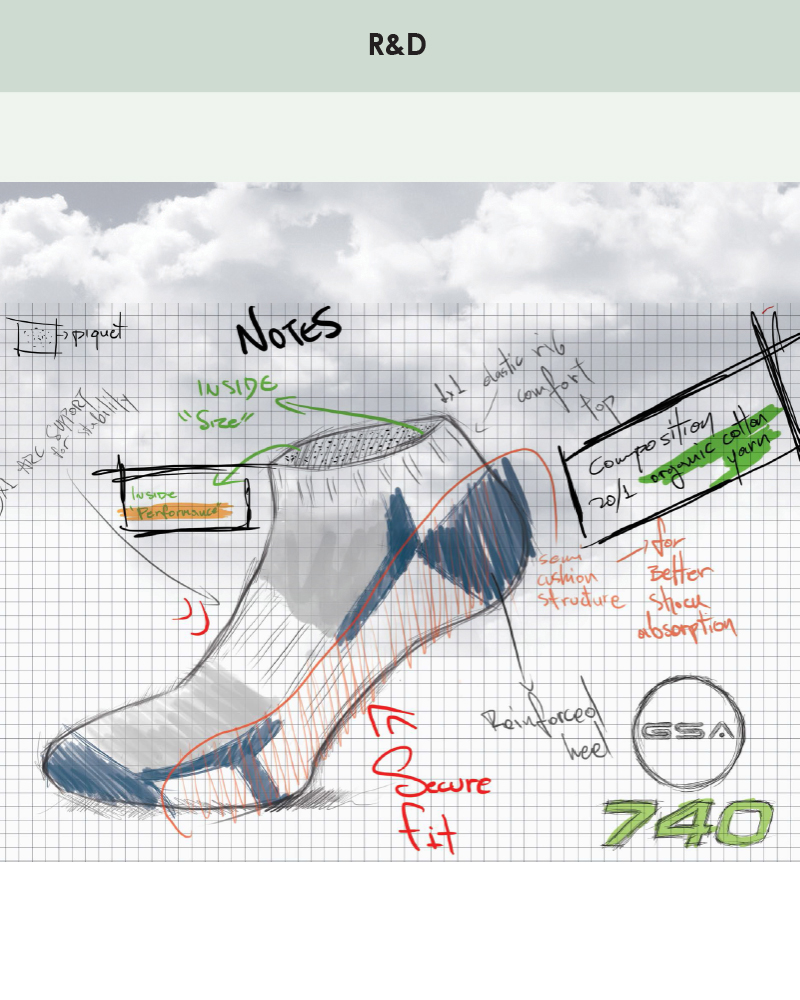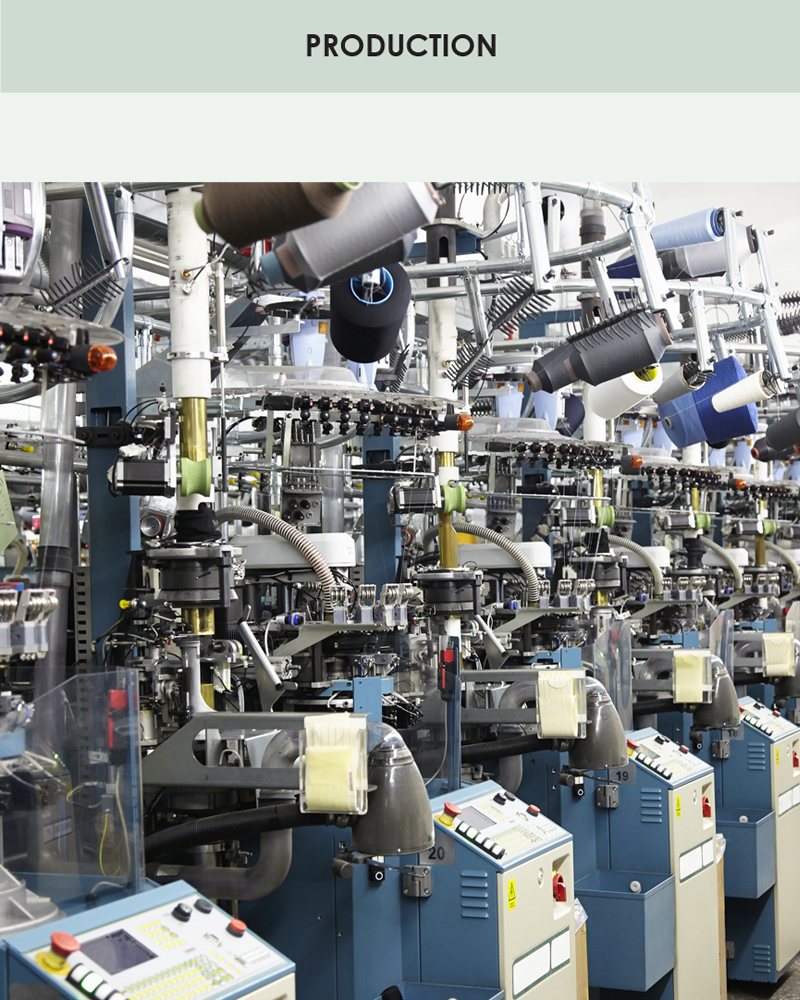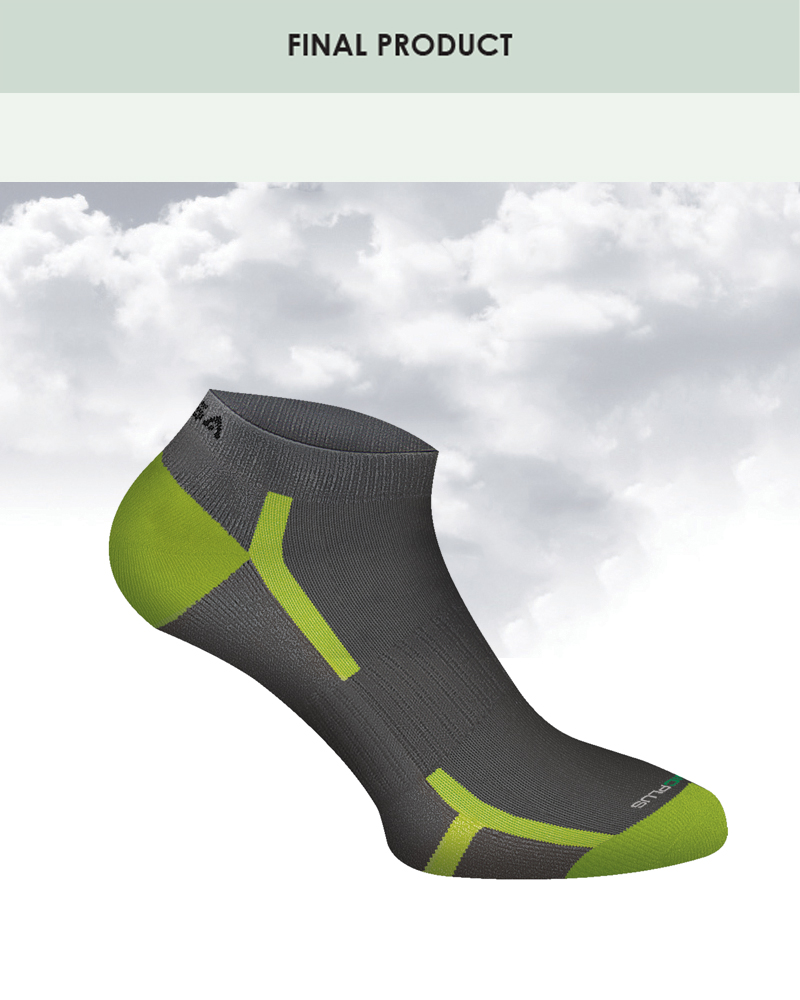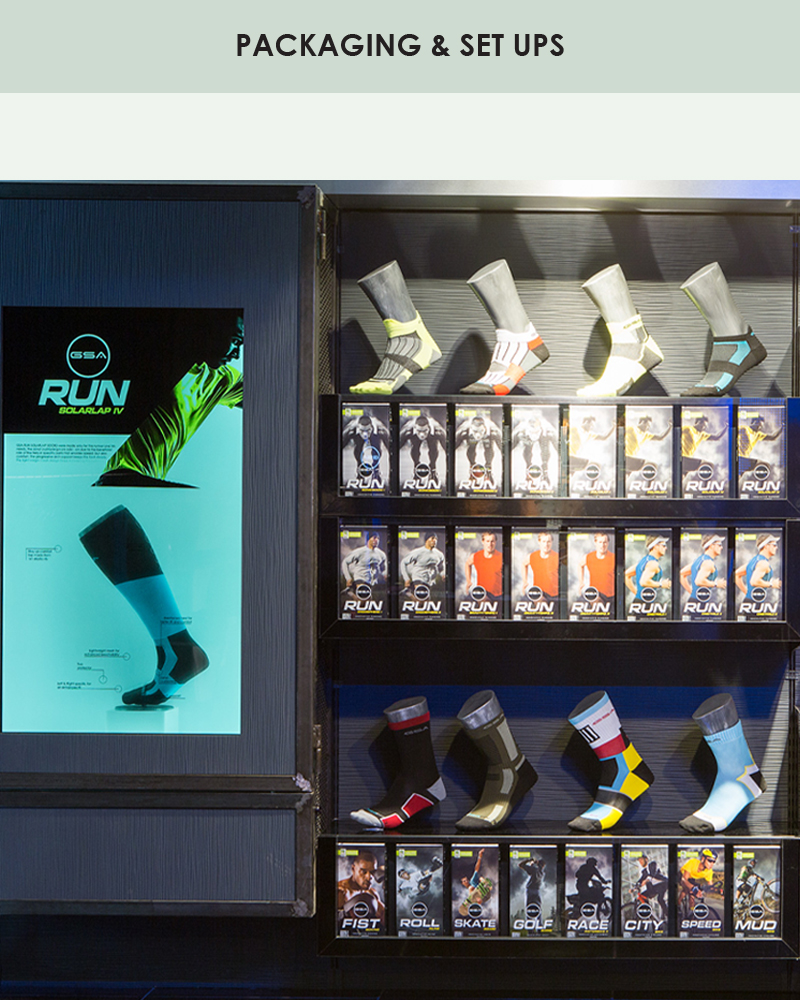 Our Research & Development department is constantly on the lookout for the latest trends and innovative technologies that can be applied in apparel development and manufacturing. Brand development and management plays a major role in today's competitive business world. Building a successful brand takes time, and depends on consistent delivery and high-quality services.
Our R&D team consists of inspired and dedicated members who are always updating GEPAWORLD's standards of excellence. They provide valuable insight towards the continuous improvement and updating of our products, ranging from minor feature updates to the introduction of substantial, innovative technologies.
Our main concern is to always be at the forefront of developments in all things related to sustainability, making us able to offer the latest and most eco-friendly materials and production procedures.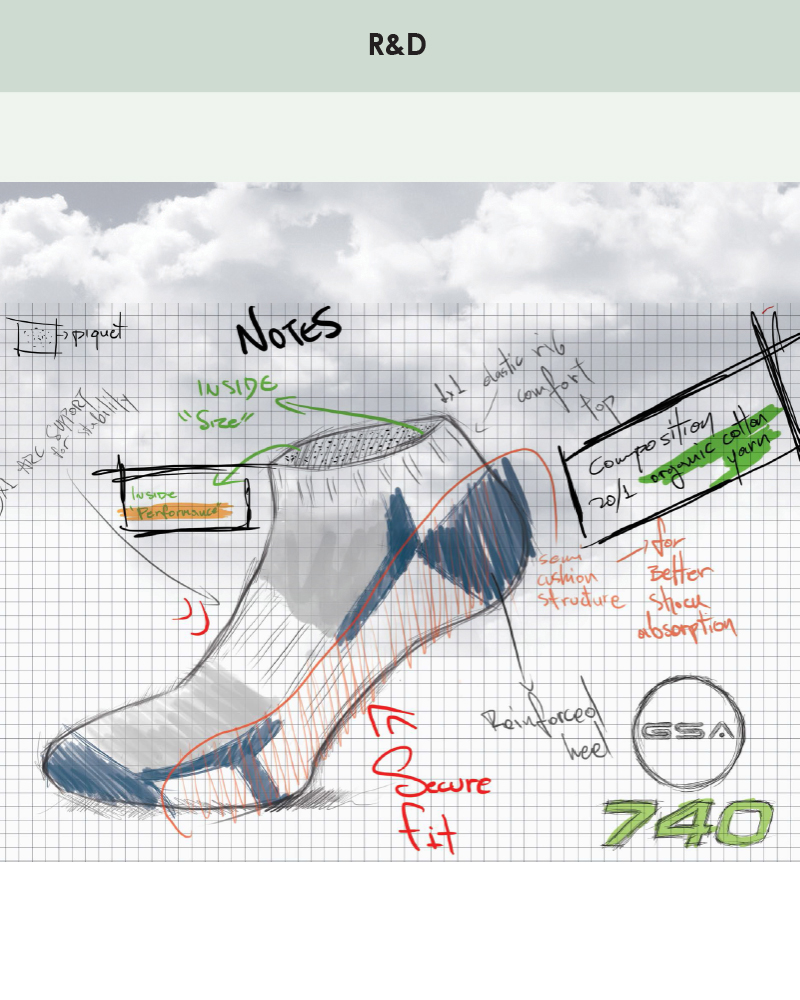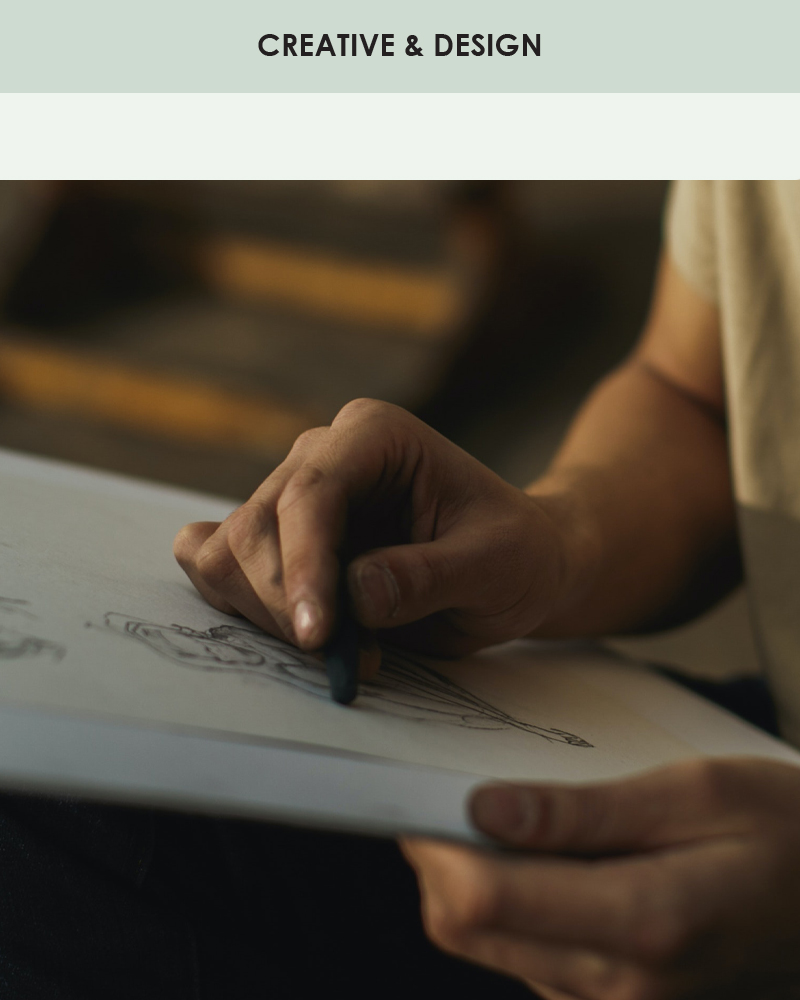 Our Creative & Design department is the heart of our company – where everything starts. We see our company as the human body where the Creative & Design team is the beating heart that gives life and energy to the other departments.
Our internal Creative & Design team is constantly researching new trends in fashion, raw materials, and performance technologies, translating, and combining them into a final product that meets the highest standards of style, sustainability, and functionality.
Regularly travelling to the fashion capitols around the globe, our C&D and R&D teams identify new trends and draw from inspirational designs that are then applied to our design and development of our NOS and seasonal collections.
We offer a tailored range of creative services, from full creative direction to one-off designs. From product design to packaging, we offer a one-stop service based on our clients' needs.
Capitalizing on our R&D and Creative teams' body of work, we are able to provide a complete and customized Brand and Collection Development service package, starting from the initial concept and design of the collection up to the final packaging design. What we can do for you:
Collection concept creation
Collection development and design
Prototype design and development
Sampling and fitting
Product Specifications and tech packs development
Packaging design based on brand ID